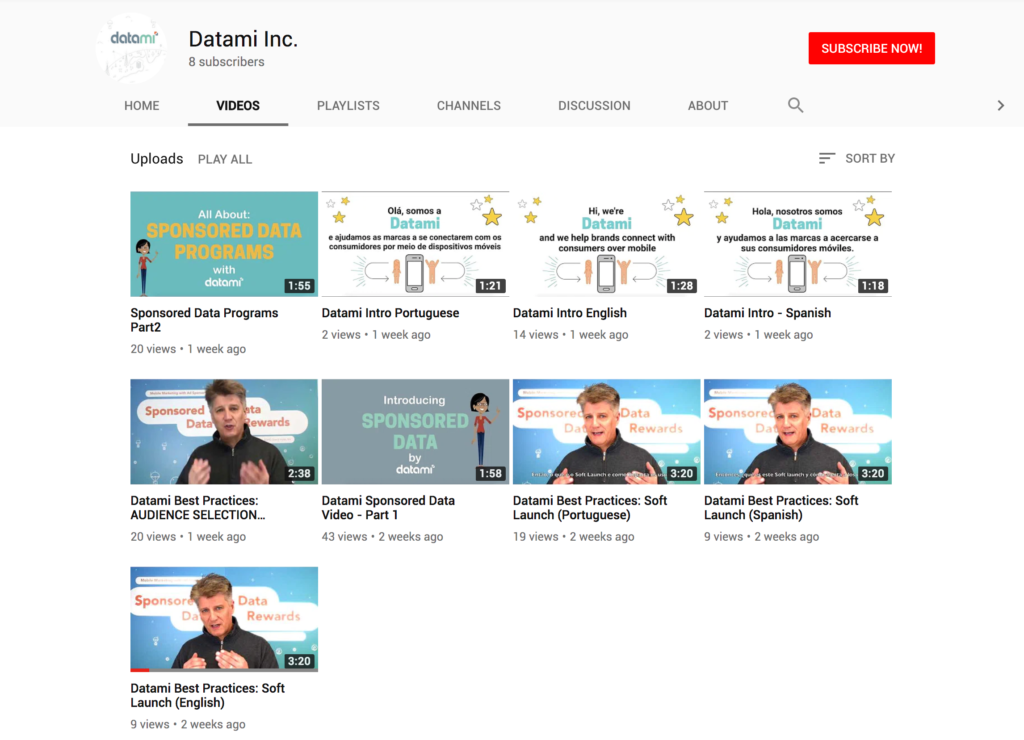 Sponsored Data is hitting the mainstream, with global brands including Datami partners Telefónica, Santander (MUV client), and MUV, a WPP company, among the high profile trend-setters helping to shape the market.
As awareness has grown, so has the demand for information from other brands seeking to understand and exploit the power of sponsored data as a marketing and customer engagement mechanism.
Some of these brands are entirely new to sponsored data and want to learn how to take their first steps. Others have already embraced it and are eager to explore more advanced capabilities.
Today we're really excited to launch the Datami YouTube channel which we plan to build into a leading educational resource in the sector. A resource which offers everything from a simple introduction to sponsored data, through interviews and case studies featuring brands breaking new ground in the market, to in-depth how-to explainers delivering more detail on sophisticated sponsored data deployment models and use cases.
We hope you find the content we share in this channel to be both thought-provoking and practically useful. As an organization at the heart of the Sponsored Data movement, Datami understands that some of the great innovation yet to come will stem from collaboration with our partners, current and future.
Please feel free to use this channel to contribute to the discussion with your thoughts and comments.