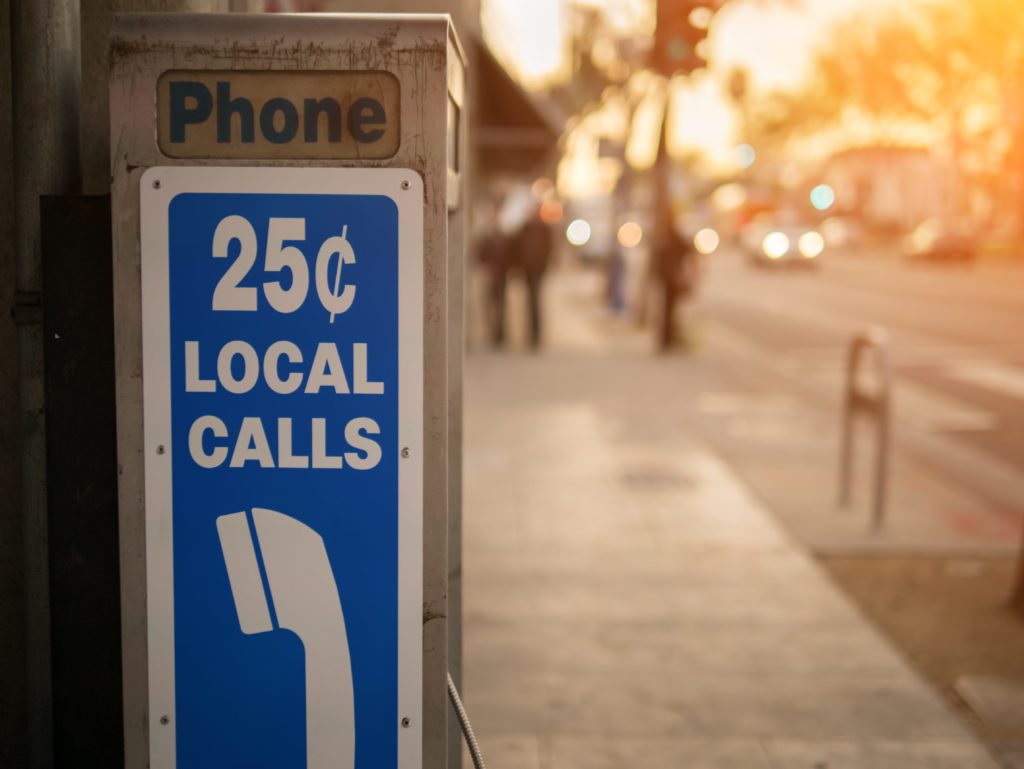 Toll free numbers feel a little like they should be relics of telephony. They belong in the era of the payphone — pre-mobile, and certainly pre-smartphone. In 2018, when there's an app for everything, who needs to be dialing 1-800? In fact, the reality is quite the opposite.
More than fifty years since the birth of the toll free number in the U.S., and as public payphones truly are becoming historical artifacts, demand for new toll free numbers continues to power forward.
In June last year millions more toll free numbers were released to help meet that demand with the introduction of the U.S. 1-833 prefix. What was once a service only available to large organizations which typically generated huge volumes of inbound calls — car rental firms and hotels, to give two examples — has become a necessity to customer facing businesses of all sizes. Today there are many millions of toll free numbers in use in the U.S. alone.
Globally we see the same story. It is not that toll-free numbers are suddenly back; it is that they never went away.
It is telling that the appeal of the toll free number endures despite the array of options available to consumers needing to contact a company, and despite the mass shift to mobile bucket pricing which makes calling any number far easier on the consumer's pocket.
Anachronistic as it may sometimes seem, the toll free number endures for sound strategic reasons. Businesses still need to make it easy for their customers to contact them, which means picking up the tab, and they still want to ensure high visibility for this generosity and commitment to customer care.
Toll free numbers are part customer service hygiene factor, and part show of prestige.
Accordingly, the toll free approach to customer communications is spreading as the range of communication channels expands. Many toll free phone numbers are now text-enabled, for example. And because businesses rely increasingly heavily on online and in-app customer interaction, the focus is now shifting to these channels, too.
It is only going to get more important as the level of customer service enabled by ever richer in-app experiences — think virtual bank branches with live video tellers, and so on — continues to climb. This isn't science fiction. A number of top banking brands, particularly in Latin American markets, have embraced sponsored data for their customer apps and are innovating at a terrific pace.
The prestige and service kudos afforded by covering the cost of customer contact is, of course, desirable whatever the means of contact. The challenge businesses now face is getting the ability to subsidize customer interaction across online and app channels.
Mobile data is still a cost-consciously managed consumer resource. Studies conducted by Datami and our partners have shown that many consumers frequently exhaust their monthly mobile data allowances, and so actively regulate their usage.
Social media and content are the most highly prized services, for which consumers are willing to pay, and mobile operators have devised pricing structures and modular packs to enable greater access to these services. Operators have not focused on encouraging access to other apps and services, retail, banking, household services, for example.
But all companies stand to benefit from increasing app-based consumer access to their services — and from the ability to ease the consumer's use of those apps by making them toll free, like their customer care numbers. And because the range of activities enabled by apps is so broad— product browsing, product purchase, self-care, account management, as well as customer care access — the potential benefits of having a toll free app are far greater.
Sponsored data services like those offered by Datami are now providing an accessible solution by allowing businesses to make their apps data-free across dozens of mobile networks worldwide.
In fact, sponsored data could soon become even more accessible than toll free calling, because carriers in some markets still impose restrictions on which customers and or devices can make toll free calls. There is no such barrier to sponsored data, which attracts mobile operators because it generates advertising revenue.
Datami partners have already seen incredible results. App usage typically grows by a third within three months of the introduction of sponsored data. In-app purchase conversion rates have increased by as much as two thirds, and app installs have in some instances increased by more than twenty-five percent, simply as a result of introducing sponsored data.
The ability to subsidize app traffic costs — like toll free numbers half a century ago — may once have been available only to a select group of very large companies. But Sponsored Data is now accessible to any company wishing to improve customers' access to, and use of, app-based services.
Like the toll free number it will soon be seen as customer service table stakes and, crucially, a great way to simultaneously deliver value to the consumer while promoting the company, its culture, and its services.